---
Go Beyond the Flight with Delta Vacations and book the once in a lifetime Luxury Vacation you have always dreamed of. We've hand-picked exceptional destinations like London, Puerto Vallarta and Maui, and paired them with an array of lavish 4- and 5-star+ hotels and resorts that feature sophisticated amenities like butler service and a romantic dinner for two on the beach.

Your luxury package includes seating in Premium Cabin or Comfort+® on Delta, which also includes Sky Priority® check-in.**
We're available 24/7 to assist you with anything you need before you travel, as well as in-destination. Don't wait, reserve your vacation now with a deposit, and pay the rest later. Plus, SkyMiles® Members earn bonus miles, in addition to flight miles, on every package, and you can use miles toward the cost of your vacation.
FEATURED DESTINATION - LOS CABOS
---
Boasting a dramatic desert backdrop, Los Cabos is comprised of two towns. Noted for its nightlife, Cabo San Lucas offers a yachter's paradise and the best deep-sea fishing in the world. San Jose del Cabo boasts a thriving Art District, as well as great surfing and whalewatching.
DÚVIDAS? LIGUE PARA 1-800-758-2936 OU ENTRE EM CONTATO COM SEU CONSULTOR DE VIAGENS.

Start your journey by choosing one of our Luxury Vacation destinations below:
DÚVIDAS? LIGUE PARA 1-866-758-2936.
Termos e condições
Oferta sujeita a alterações sem aviso prévio; aplicam-se outras restrições. Todas as regras do programa SkyMiles se aplicam. To review the rules, please visit delta.com/memberguide. Bonus miles do not count toward Medallion® Status or Million Miler™ Status. As ofertas não são válidas onde forem proibidas por lei. To review rules for Delta Vacations miles redemption, please visit delta.com/us/en/delta-vacations/use-miles.
†Exceptional Luxury hotels are some of the finest hotels and resorts in the world and the recipients of numerous world-recognized awards.
ALL IN ONE
The best vacation packages
designed for SkyMiles® Members.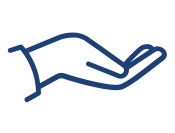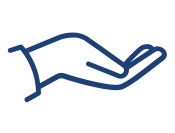 24/7 CARE
Experience the Delta CareStandard℠ and award-winning support and service
— whenever you need it.